Holiday Activity
i'm glad that i have a blog and it is like a journal of my life. although sometimes I just have nothing to write when I really want to write something. haha.
By the way, since I'm still on holiday, seems like... there's no such important activities. my high school friends have already leave this town for their college several days ago. and I'm still here. reading some novels and magazines, watching some korean dramas and TV series, blogwalking, eating, sleeping...in my lovely house <3
ah I'm doing yoga too... yup. I don't have idea how could yoga that its movement like ngulet-ngulet-in-the-morning easily can make me sweat -_-
Hmmm....During this holiday, I read
'Si Cacing dan Kotoran Kesayangannya'
(I know it's too late too read this ._.) such an inspiring story inside this book ;)
Then I read
'The Hunger Games'
(It's too late too!!!!iyaaa tauuu!!). This novel are aaaaaak! telling about the hunger game (ok, everybody would know it from the book tittle -_- ).very tense and thrilling. A bit boring at the beginning. but then... arrrk! it just.. great. worth to read/
you know what, I already buy the third serries, titled
'Mockingjay'
even I have not buy the second series titled
'Catching Fire'
yet. -_-
Am I stupid or am I stupid? blame on gramedia who didn't have the stock...
Can't wait for the movies. my boyfriend told me that the trailer is cool. hm.
And I watch...
Gossip Girl
I don't know why, but I just love this TV series from the beginning, eventhough the stories are cliche and sometimes a bit borring. I mean it's like watching a cheap soap opera. but since the actors play really well and the clothes, the setting, the way they speak their lines, are irresistible, I think this TV series is worth to watch.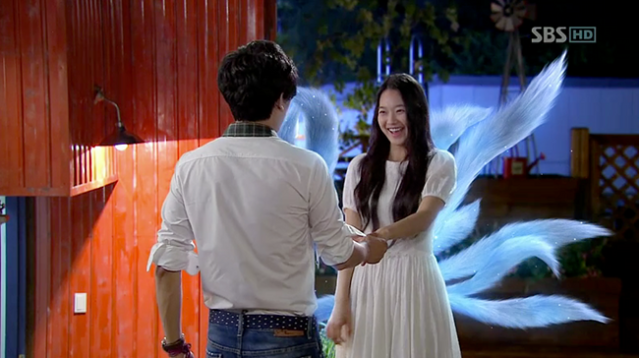 My Girlfriend is a Gumiho
(well...it's too late, again)
yaaa... this is not bad... diffrent from another korean dramas. the story is about korean's legend. a gumiho that wanted to be a woman. gumiho is foxes, particularly cunning ones, are a staple of global folk tales, and the Korean gumiho is a malicious, usually female, nine-tailed fox in a beautiful lady. she loves to eat meat. when I watch this, I always hungry and want to eat meat too -_-
City Hunter
(too late again!)
If you're looking for a faithful adaptation of "City Hunter", the Japanese manga written by Tsukasa Hojo in the late eighties, then the Korean "City Hunter" will disappoint you. it's regrettable until you realize that "City Hunter" is a really, really good drama--a perfect mix of action, romance, and family conflicts with solid characters and strong direction.
"City Hunter" is at its core a revenge story. After a group of elite soldiers (think Korean Navy SEALs) are betrayed by their country, the sole survivor Lee Jinpyo raises his best friend's son, Yoonsung, in the drug-infested Golden Triangle and prepares him to take revenge on the Korean government. Years later, Yoonsung takes a job in the Blue House (the Korean president's residence) for a cover as he tracks down the five men that ordered the sweep mission.When he returns to Korea, Yoonsung's "Alfred", Bae Shikjoong , asks him to take care of Kim Nana , a pretty girl he has a mysterious connection to. at the start of the story, she becomes a bodyguard at the Blue House. Throughout the drama, Yoonsung, who has been smitten with her since he saw her photo in Thailand, is conflicted between wanting to get closer to Nana and pushing her away to protect her.
Thrilling and romantic at the same time <3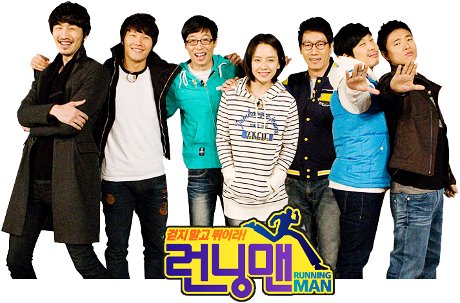 Running man
! daebak! :3
Very entertaining reality show!!!!! you will never stop laughing!!!!
I can't even believe that my boyfriend watch this too.
well...it rains everyday in Cirebon, there was flood couple days ago and it disturbed most of life here. never happened before! can you imagine, these flood was entering the biggest mall in cirebon too. mom said it was super cool. nah! I wonder how flood can be super cool -_-